Wed / Thu / Fri
07:00 - 14:30
Working hours
About us
With knowledge, quality and experience we build a smile and confidence.
Modern technologies and materials, new knowledge and top experts is what A-Dent Dental centre is proud of. Our comprehensive dental service puts the patient in the first place because the patient is the mirror of the doctors and the team that take care about him. Together, we build your smile and confidence.
read more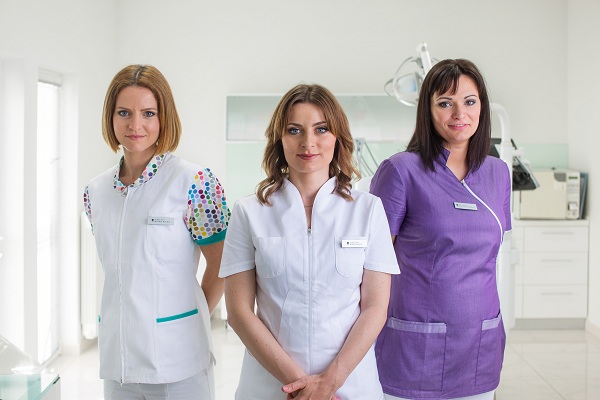 Services
Learn more about our services
The basis of dental medicine is to compensate for the hard dental tissues damaged by caries, trauma or aggressive brushing.
A branch of dental medicine concerned with replace missing teeth and restoring aesthetics and function of existing ones.
The branch of dentistry that includes various surgical procedures in the mouth cavity. The interventions are painless and carried out under local anaesthesia.
The awareness of maintaining good oral hygiene children acquire from infancy.
A shining smile and healthy and well-kept teeth are a decoration on our faces. The special beauty of the teeth is their whiteness.
Orthodontics as a specialist branch of dental medicine provides you with a wonderful smile and your teeth in perfect function.