Orthodontics
The A-dent dental clinic in cooperation with orthodontics specialist Dr. Latić Hodžić offers all types of modern orthodontic services that meet the requirements of high aesthetics and function. The result of many years of their collaboration is a large number of successfully completed cases.  If you consider yourself a candidate for orthodontic braces, this article could help you in making a decision and give brief information about modern orthodontic options.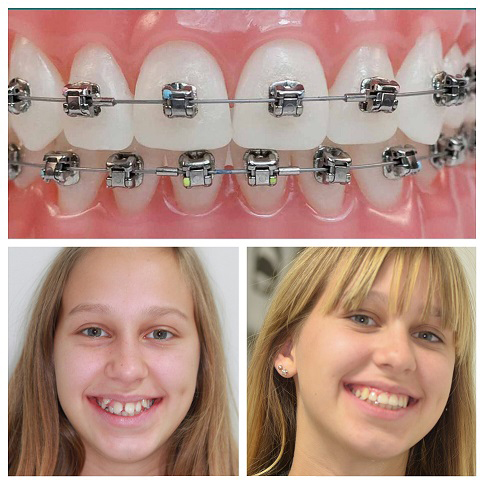 Orthodontics as a specialist branch of dental medicine provides you with a wonderful smile and your teeth in perfect function. Each natural tooth is far more valuable than any other substitute in the mouth, so the purpose of orthodontics is to make your teeth more beautiful if they are not aesthetically appealing as well as to save the teeth of shaping. Orthodontic treatment has no age limits.  Although most frequent in the younger population, modern technology has also contributed to the development of orthodontic systems (braces) which from the aesthetic point of view, have become more and more acceptable for adult patients. Many adult patients believe that it is "too late" for orthodontics, but it is the fixed orthodontic therapy which is sometimes the only real choice for them to extend the duration of their teeth or future prosthetic interventions. Therefore, when looking for the best functional and aesthetic solution, it is always advisable to seek the advice and the opinion of an orthodontist and to examine the possibilities of a multidisciplinary approach in dental medicine.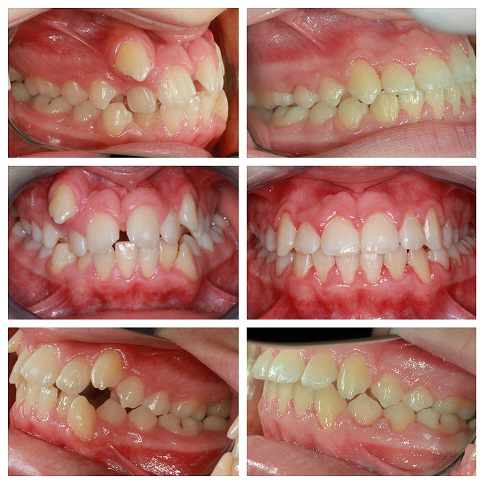 Today, there are various appliances on the market differing in many ways. Removable appliances are reserved for the youngest orthodontic patients with mixed dentition and narrow functional indication. Fine and precise teeth shifts are only possible with fixed appliances and there is variety of them on the market. According to the mechanism of fastening the brackets and the arches to move the teeth, there are so-called conventional systems and self-ligating systems. Conventional fixed appliances are characterized by brackets with wings around which we bind wires or rubber bands to attach teeth and brackets to the arch that shifts the teeth. Self-ligating systems are more modern systems that include brackets with small doors in which orthodontic arches are easily inserted by simply closing the doors instead of the binding. From the aesthetic point of view, brackets can be metal, white (plastic, ceramic) and transparent (sapphire glass). As a method of choice for the straightening of the teeth today, we offer the so-called Invisalign or shifting the teeth with a series of splints (transparent foils) according to a pre-planned therapy in a special computer software and such therapy is conducted only by orthodontists who are licenced for Invisalign.
However, the most important of all is the fact that, that no matter which type of appliance you choose, the outcome of the completed therapy must meet all the criteria that best serve the good functioning of the nervous system, as well as superior aesthetics.