Prosthetics
A branch of dental medicine concerned with replace missing teeth and restoring aesthetics and function of existing ones. Today we use the most modern techniques and materials that completely restore function, naturalness, and beauty to the teeth.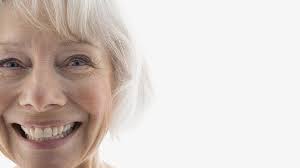 Ceramic crowns
Prosthetic replacements which are permanently fixed to the natural tooth of which the crown is too damaged to be replaced by a filling or in case of poor aesthetics of the teeth. We use top quality materials that fully meet the function and high aesthetic requirements.
Fully ceramic crowns ( E max, Empress ) they belong to the very top of aesthetic dental medicine. They are made with the help of CAD/CAM digital technology that scans the tooth, the data are computer processed, and the future replacement is modeled in the machine from the ceramic blocks. The most common need for making such crowns is at the front teeth because they completely imitate the natural appearance of the teeth, its natural color, transparency, and translucency, and they are also characterized by high hardness.
Zircon ceramic crowns Ceramic layers are applied to a white zircon cap. It is a great choice for the front teeth because of its high aesthetics and because of its hardness, it is also suitable for reconstructing the back teeth.
Metal-ceramic crowns They are made of ceramic layers attached to a metal base. They offer good hardness and a good aesthetic result and are still standard today due to a good price and quality ratio.
Dental bridges
Fixed prosthetic replacements for replacing missing teeth which are cemented to the adjacent abutment teeth or implants. They can be made of materials such as metal ceramics or zircon ceramics.
Full or partial dentures
They are made when it is not possible to create fixed prosthetic replacements. In the case of a complete absence of teeth, full dentures are made and in case of partial absence of teeth, partial dentures which can fully fit into the existing dental row by using various forms of clasps.